Eric Macheru, the former soccer player who plays Leeto Maputla, is a business mogul in real life. On Skeem Saam, he plays an attorney with a troublesome past. Leeto used to be a wild young man in his early 20s. He used to DJ abroad and got himself and his family in trouble with international drug lords.
He is a South African actor most famous for acting as Leeto Maputla the son of Meikie Maputla and John Maputla and the older brother of Thabo Maputla and husband to Mogadi Matloga and a successful lawyer in the soap.
He was born in Botlokwa, Polokwane, and attended Kuschke agricultural high school. At school, he was very loud and was involved in all school activities currently 36 years old in 2022.
Many people don't know much about Eric Macheru known as Leeto Maputla. We got to know him from the character he plays on skeem saam convinced his a family man indeed the actor has his own family in his real life. Eric took to his social media account Instagram to share his beautiful family. Last year he revealed how excited he was and shared with his followers that going to be a father for the first time.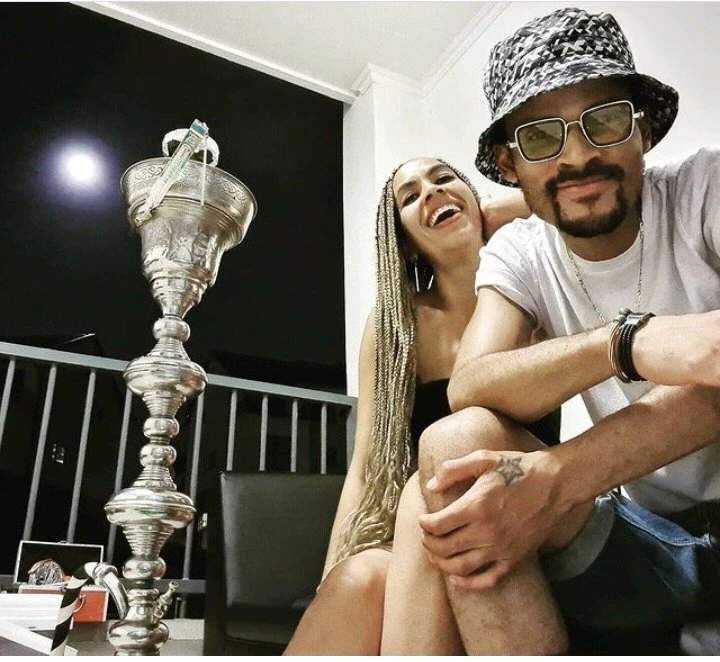 Unlike on skeem saam his marriage with Makgadi and his stepson Noah seem to be opposite to his real life in his real life seems to be much happy and enjoying every moment.
Eric seems to be a chill man, a man who loves his family not different from his character on Skeem Saam when it comes to family.
Source
https://www.youthvillage.co.za/2016/10/10-things-you-didnt-know-about-skeem-saam-actor-eric-macheru-leeto
https://www.instagram.com/p/CJE4FVjHMMs/?igshid=8c5sb80qxb8t